The Dollenberg Cuisine
2-star delicacies
in the Black Forest
The pinnacle of pleasure
Experience fine culinary delights high on the Dollenberg in Bad Peterstal-Griesbach or in the open air, at culinary events and with our culinary offers. Our restaurant "Le Pavillon" was already awarded a Michelin star in 1998, a second one was added in 2010 –  and since then our stars have shone continuously brightly in the world of sophisticated German cuisine.  
Heavenly hours of enjoyment in the evening and at lunch time, with culinary pampering moments in between at the pool, in the park, the wellness suite or your room. Hearty and sweet delicacies in the morning to start the day: In the Hotel Dollenberg you expereience the peak of enjoyment from early to late. And when the day ends, like awakens in our bar –  with exotic cocktails, excellent wines and live music ... 
Our tip for hotel guests
From a 3-night stay you pay only €32 instead of €50 for the 6-course gourmet half board per person and day. 
Offer recommendation: "My 3 gourmet days"
Sunday brunch plus kitchen party plus 6-course gourmet half-board or a visit to the Michelin-starred restaurant Le Pavillon at half price plus gifts & all-inclusive services: this arrangement is pure seduction!
Restaurants & culinary events at a glance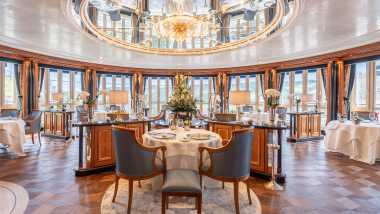 Restaurant "Le Pavillon"
Sensual top cuisine
: in our elegant French restaurant, the finest culinary creations meet perfect wine enjoyment, and stylish ambience meets a fabulous panorama.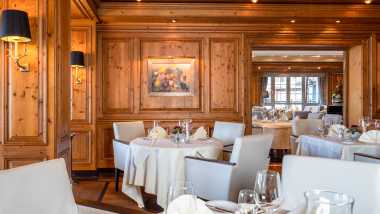 Restaurant Kaminstube
First-class regional cuisine: 
 in the Kaminstube, Martin Hermann and his team pamper you with local cuisine, seasoned with a touch of extravagance ...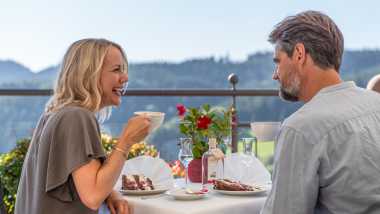 Brunch
The Dollenberg Brunch turns Sundays and holidays into real gourmet days. With everything the gourmet heart desires ...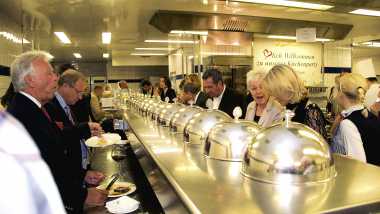 Dollenberg Kitchen party
Every Tuesday from 7 pm: Stroll through the 2-star kitchen realm of master chef Martin Herrmann with live music and try and taste here and there...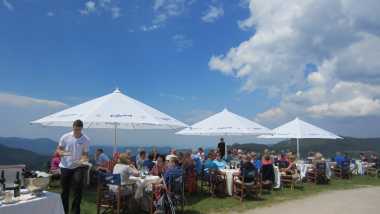 The Wishing Table
From May to October: Via the Teufelskanzlei into a gourmet heaven: we will top off your hike with an outdoor gourmet menu and a great view!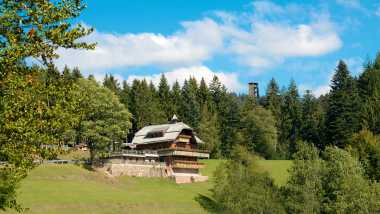 The Rench Valley Cabin
Black Forest romance, a beautiful spot on earth high above the Rench Valley, fantastic views, Black Forest and Alsatian specialities...