Saunas in the Dollenberg:
4 Saunas, 3 steam baths
from 50-90 °C
Pure relaxation in the sauna area during your Black Forest holiday
Experience the healing effect on body and soul in the wonderful sauna area of the 5*S Hotel Dollenberg in the Black Forest high above everyday life. Your tension melts away as if by magic and you feel a deep inner peace. And by the way, you strengthen your immune system and circulation.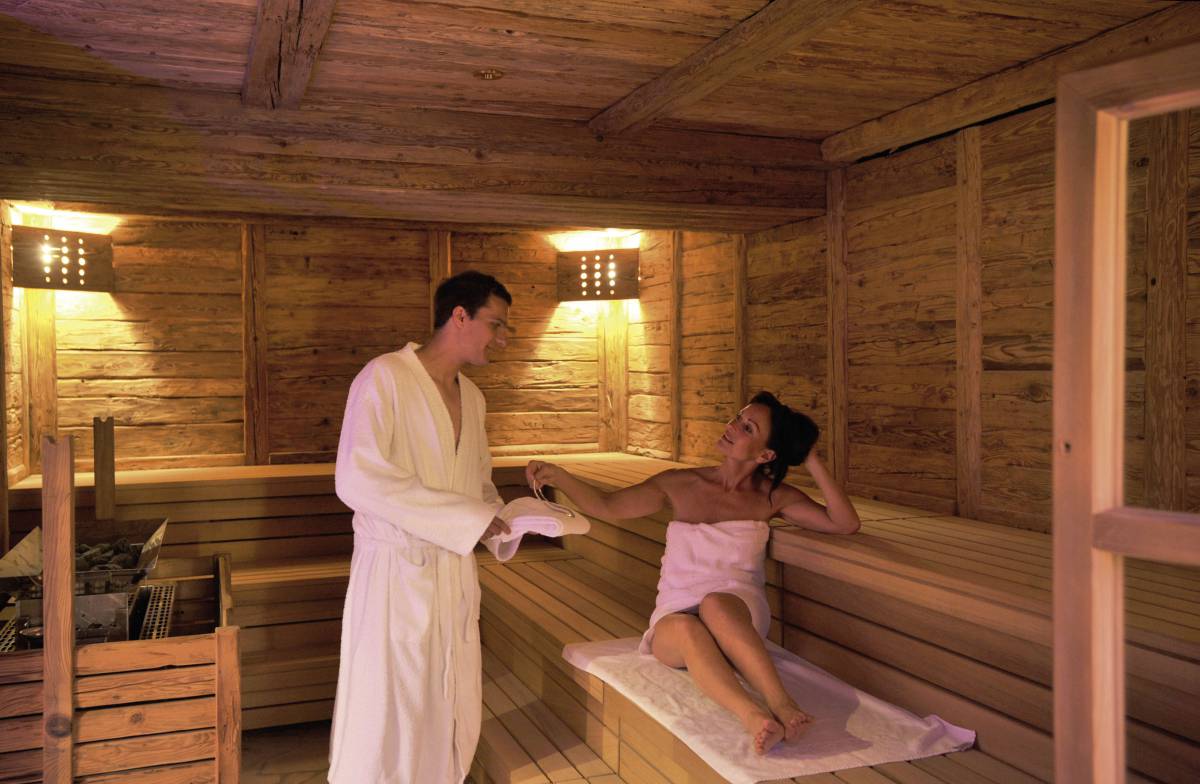 Our saunas
Don't you love the typical smell of a wooden sauna? We have covered our saunas with old wood and Swiss stone pine - the "queen of the trees", with a proven calming effect. In the organic and salt dry sauna you can enjoy a gentle sauna session ... And to cool off between the sauna sessions, dip into our mountain lake (approx. 15 °C), rub yourself with ice from the ice fountain, or, in winter, with the snow in the Wellness Park ...
Old wood sauna 90-95 °C – our hottest
Swiss stone pine wood sauna 80-85 °C – with wood from the "Queen of trees"
Organic sauna 50-60 °C – gentle sweating
Salt dry sauna 50 °C – balm for the respiratory tract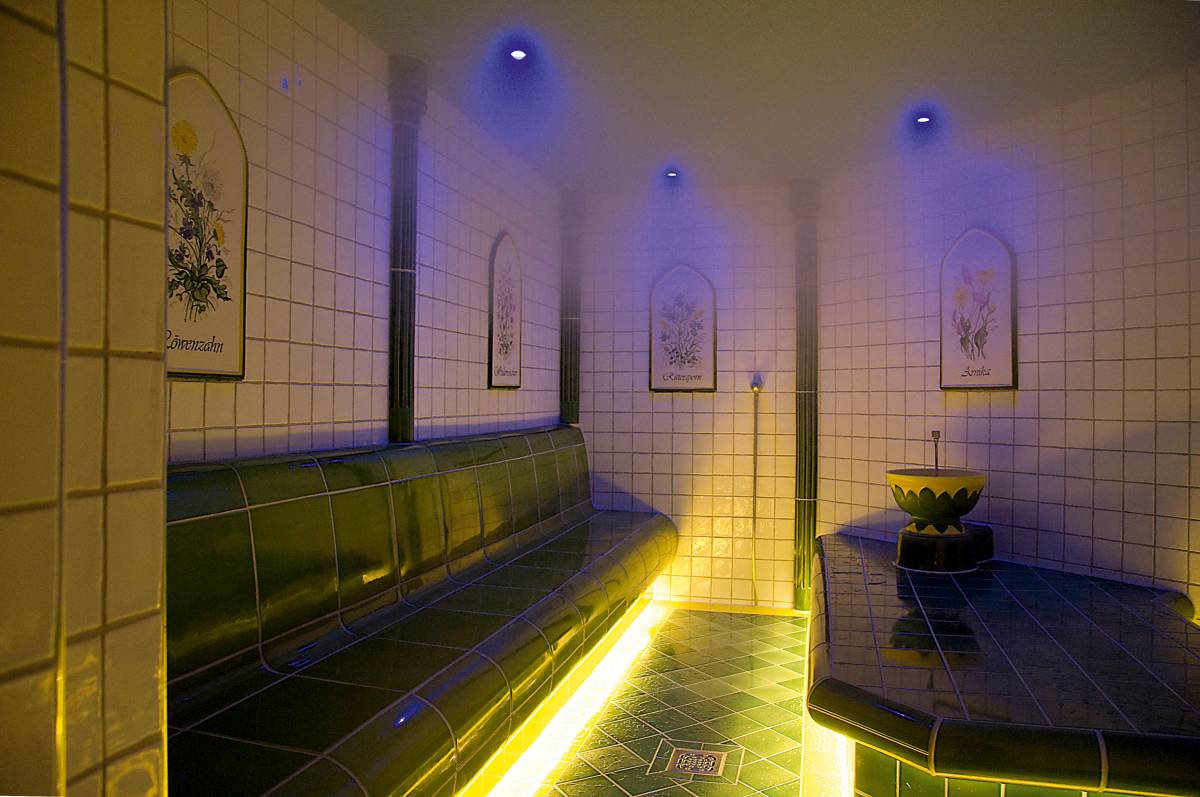 Steam baths & Hamam
The caring effect of steam makes you feel wonderfully comfortable in your skin after a steam bath. The respiratory tract is cleaned, metabolism and blood circulation are stimulated, and immunity is increased.
Herbal steam bath 50 °C – with the power of herbs
Brine steam bath 60 °C – with the finest atomization of sea salt
Hamam mit Serail 60 °C – like being born again
Tip: A visit to a hamam is a true celebration for body and soul. Body peeling, curd soap, and steam thoroughly eliminate waste products and toxins. And mental stress is simply washed away under subdued light, with lots of soap lather and wate. Book your Hamam ceremony now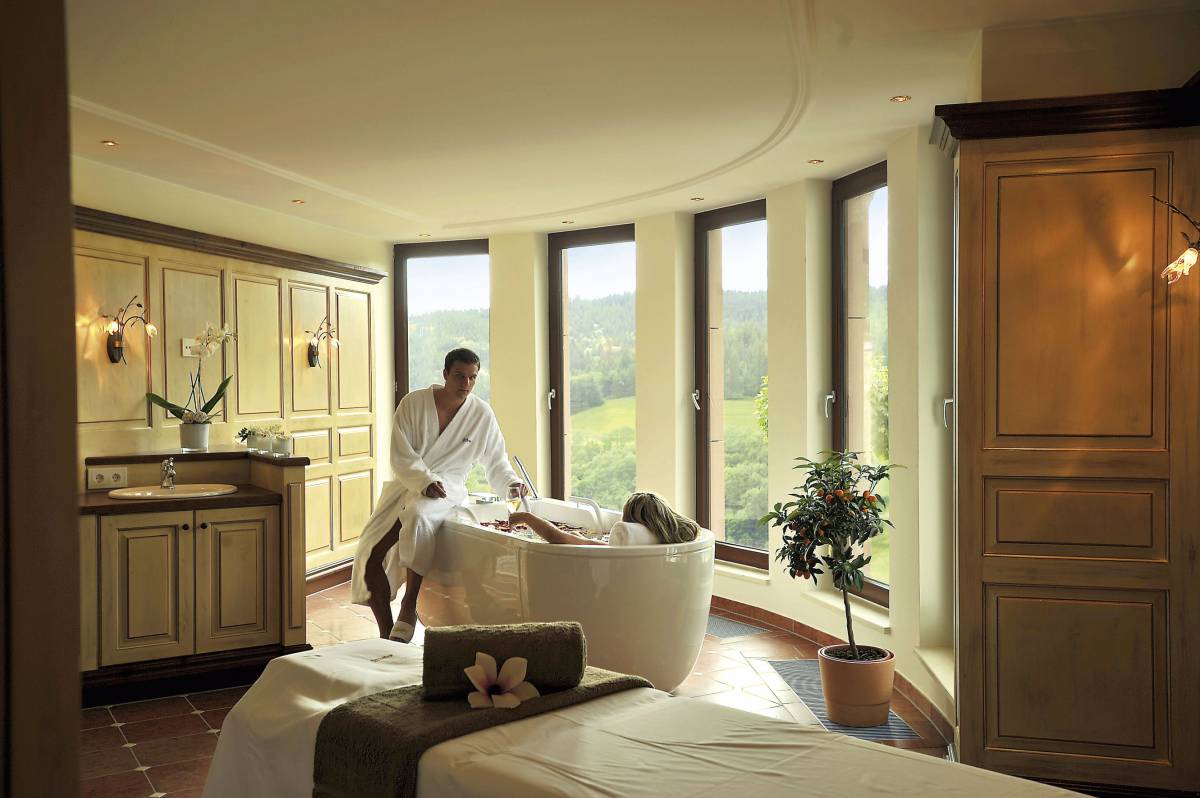 Completely private: Wellness suites with sauna
In the luxurious Dollenberg Wellness suites with tub, sauna and loungers you can enjoy private wellness hours with exclusive body treatments and sparkling and sweet delicacies.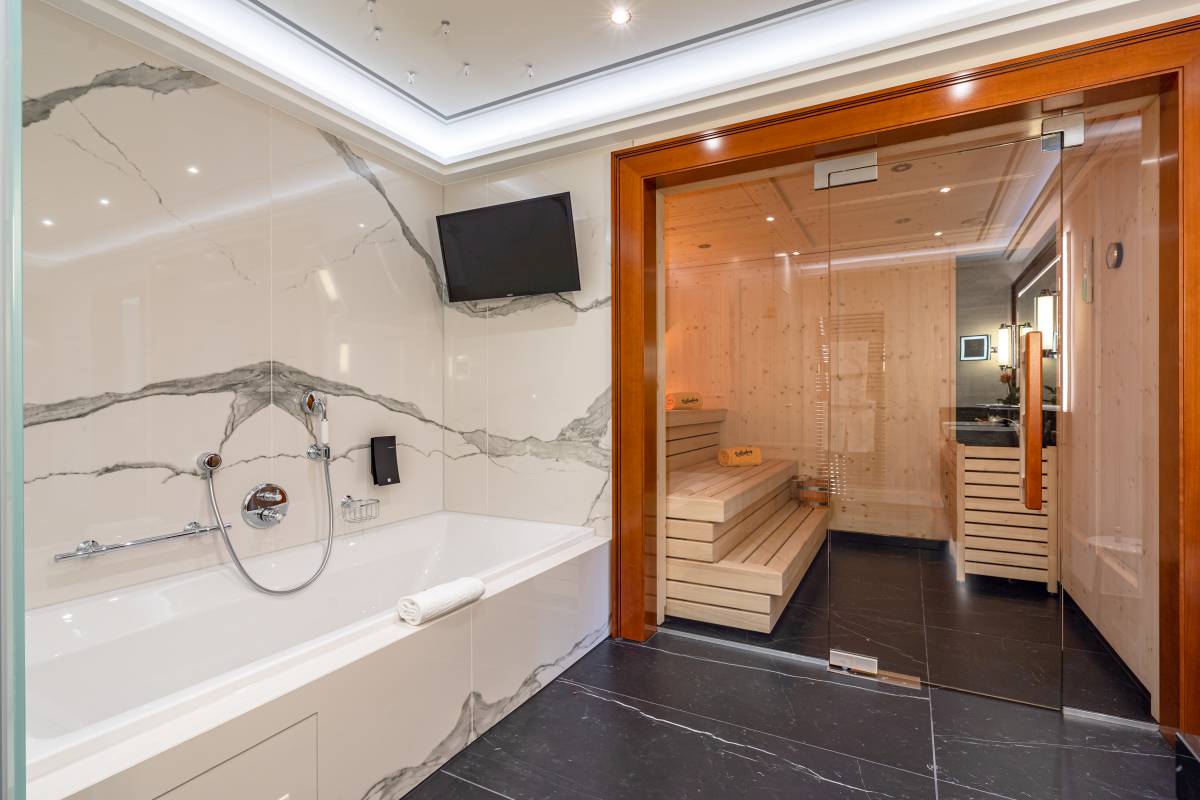 Suites with a whirlpool or sauna
Would you like to enjoy your wellness oasis directly in your room? Then we recommend Suite 3 and 4, luxury suite type 1 and type 6 - they are equipped with a whirlpool - and luxury suite type 8: with Finnish sauna.