5,000 m² spa
Superior day spa
in the Black Forest
Enjoy the award-winning Dollenberg wellness landscape for a day
We open the doors of our Dollina Wellness & Spa for day guests as well as for our hotel guests. Our wellness area is among the top 3 of the most beautiful and largest German hotels. Experience the variety of a relaxation oasis awarded with 5 Wellness Stars, and an unparalleled panoramic view of the Black Forest.
At the Day SPA in the Hotel Dollenberg you can expect a total of 5,000 m² with 6 pools (mineral water and brine pools, indoor and outdoor swimming pool, whirlpool, mountain lake), 4 saunas, 3 steam baths, and a beauty and wellness center with a medical practice.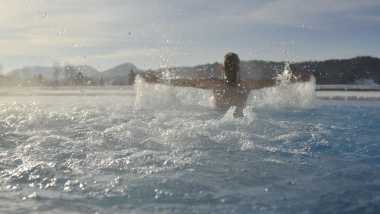 5 Pools & 1 mountain lake
In summer you can swim in the sun, in winter snowflakes trickle down on you. In additional indoor pools you can bathe in mineral and brine water.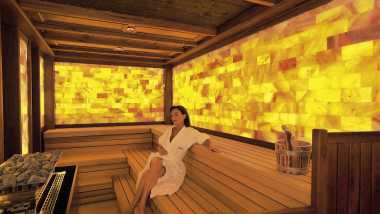 4 saunas, 3 steam baths
4 saunas, between 50 and 90 °C, let tensions melt away as if by magic. Brine and herbal steam nurture both the skin and respiratory tract.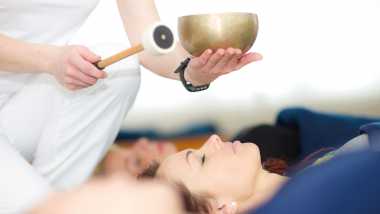 Spa treatments
They are a blessing for body, mind and soul, the exclusive body & beauty treatments from all over the world. Also: luxurious wellness suite s...
Day Spa in the Hotel Dollenberg: How it works
1. Register in advance by telephone or e-mail and reserve the desired treatment:
Phone: +49 (0)7806 78-0
Mail: info@dollenberg.de
2. We will provide you with a bag with towels, bathrobe and bath slippers. Here we keep a deposit of EUR 25,00 per person, which you will get back in the evening.
3. Changing rooms with lockers and hair dryers are available for the day spa guests. 
4. Enjoy 5,000m² of pools, saunas, relaxation rooms, our sun terrace and large park in the Black Forest.
5. How about a dinner afterwards in our award-winning restaurant?  
6. And if, after dinner, you simply would like to fall into bed, just ask at the reception desk about a free room. 
Day-Spa days: Monday to Thursday (due to the epidemic situation)
(except public holidays)
Hours: from 10:00 am to 7:00 pm 
(one sauna and one steam bath run from 8 a.m., from 3 p.m. all saunas and steam baths are heated up)
Price for the Day Spa: €63 per person
Offer: Day Spa including a 3-course meal (Mo-Thu): € 96,00 per person
(except weekends, public holidays and Tuesday evenings)
Please note that bringing food and drinks is not permitted!
Our pool bistro is available daily from 12:00 noon to serve you cool refreshments and small delicacies - for a fee.
Our wellness area is a place of peace and regeneration. For this reason, Wifi is not available.
We thank you for your understanding.
Massages and cosmetic treatments cannot be booked in advance out of consideration for our overnight guests.
If there are still free appointments on site, these can be booked spontaneously on site.

Tip: Give a Day SPA pampering moment as a gift
Pamper a dear person with a day of spa pleasures at the Hotel Dollenberg. Give the gift of deluxe relaxation ... a much sought-after gift for special occasions such as birthdays, anniversaries, Mother's Day, Christmas, Easter.